About our company

---
At CJ Auto Parts, we sell high quality OEM used auto parts that were removed by a trained technician, who is not just a parts remover, but an ASE Certified Master Tech for 20 years with a passion for classic cars & car parts. We hate to see anything go to the crusher that could be recycled for someone's show car, hot rod, or daily driver.
We also offer auto repair; our technician has been in the field for over 20 years, and we offer everything from basic maintenance to restoration. We do the work that nobody else can or wants to do. That being said, there is a waiting list. We are thorough, we give you piece of mind as you go down the road, and the simplest thing we can offer you is to give you what you ask for. We do like to offer a fast turnaround on most jobs, and do so because of networking with other salvage yards to find the parts quickly & have them shipped priority or next day air. We do not install customer's supplied aftermarket parts due to fitment and warranty issues, no exceptions. Our vendors for aftermarket parts have been selected for their quality and satisfaction.
We also perform complete engine details. Details can range from a quick clean-up so that it is presentable when you open the hood on your cruise night or car show, all the way up to that perfect show car quality. Intensive cleaning goes into an engine detail before paint can be applied; paint does not adhere unless it is a clean, dry, oil-free surface, and this is just one of the many reasons that you get what you pay for. We offer high quality paints from Bill Hirsch, Eastwood, Dupli-Color, etc.
---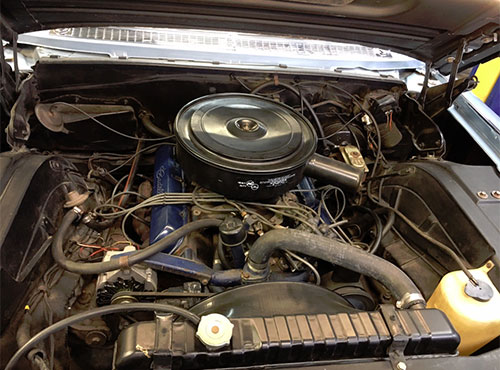 1964 Cadillac Deville Conv. BEFORE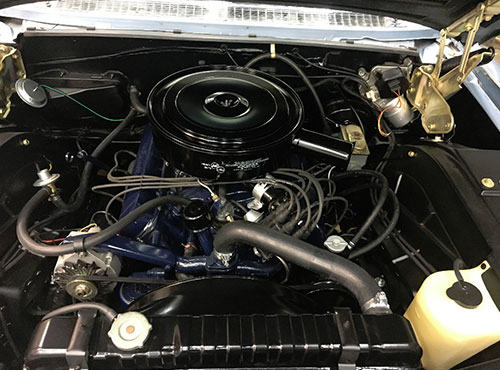 1964 Cadillac Deville Conv. AFTER
---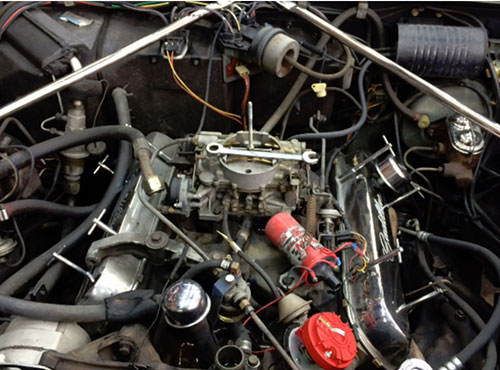 1965 Cadillac Deville - BEFORE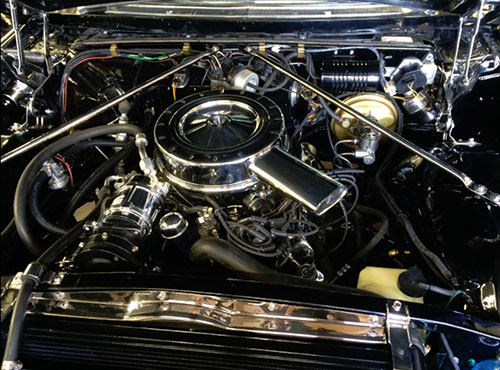 1965 Cadillac Deville - AFTER
---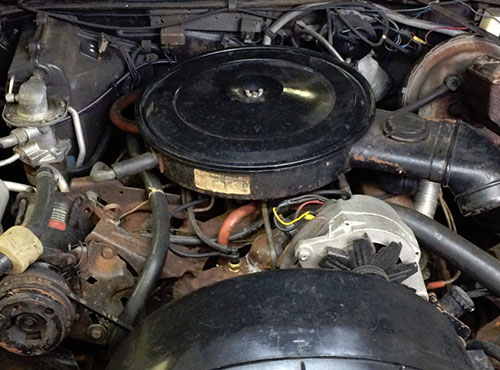 1973 Pontiac Grand Prix - BEFORE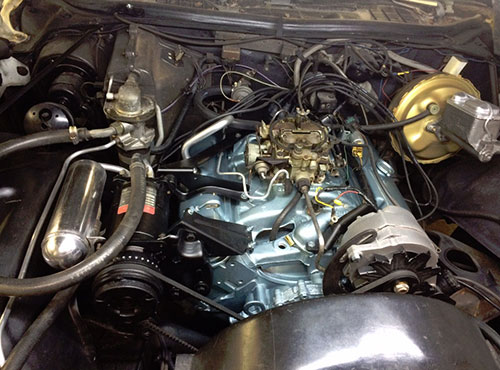 1973 Pontiac Grand Prix - AFTER
---
If we don't have a specific part you're looking for in-stock for your antique, classic, project car, or your old daily driver, please contact us with any special requests. It's not out of the ordinary for us to stumble upon it in the yard, and we also network with other yards.
High quality and 100% customer satisfaction are our top priorities, that's why we include many photos and describe the item as best as possible.
We take pride in our wide selection of quality used auto parts ranging from: instrument clusters, steering columns, climate controls, A/C parts, air cleaners, engine parts, vacuum harnesses, wire harnesses, pigtails, switches, body parts, interior parts, trim, tail lights, moldings...the list goes on & on.
Please feel free to ask for parts for your car, even though you do not see it listed. We have plenty in stock and more parts available than what's listed here.
---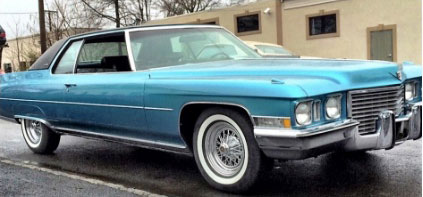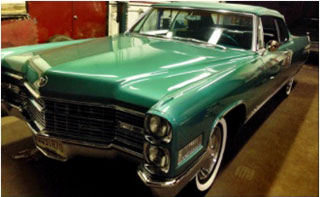 ---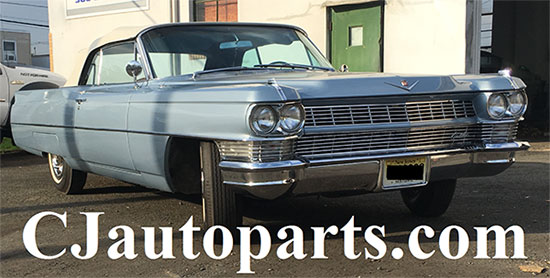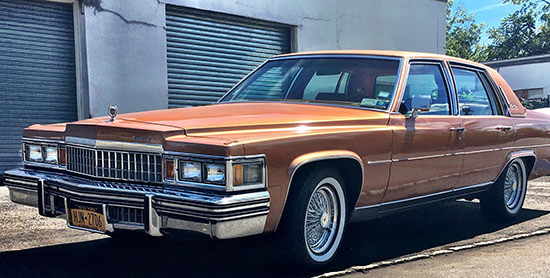 ---
These are some of our favorite Cadillacs that we work on (Mark's 1965 Cadillac DeVille convertible & 1972 Cadillac Coupe Deville, Ralph's 1966 Cadillac Eldorado convertible, Ted's 1964 Cadillac Deville convertible, and Pete's 1978 Cadillac Fleetwood Brougham). Mark has won countless trophies with these two cars, has been a Grand Marshall in parades, and if you live in NJ, I'm sure these cars have turned your head a few times. Ralph's is one of the most flawless 66 Cadillacs you'll ever find. This man is a perfectionist to say the least. Ted's 64 took the Senor Award at the 2017 Grand Nationals after we did the engine detail!! This car is definitely a show stopper. Pete is very meticulous with his Cadillacs, and likes to keep them picture perfect.
Tags